Bang Lamung officials, along with protection services and the Pattaya tourist police, have raided four hotels in the Pattaya area.
Sophon Cable TV reports that three establishments were found to be offering daily rental without licences.
Officials say they want to be able to check guests and the possibility that illegal migrants or foreign criminals were using the hotels. They said they can't track tourists or wanted criminals if they were staying at unregistered hotels or places not reporting new guests, as required by law.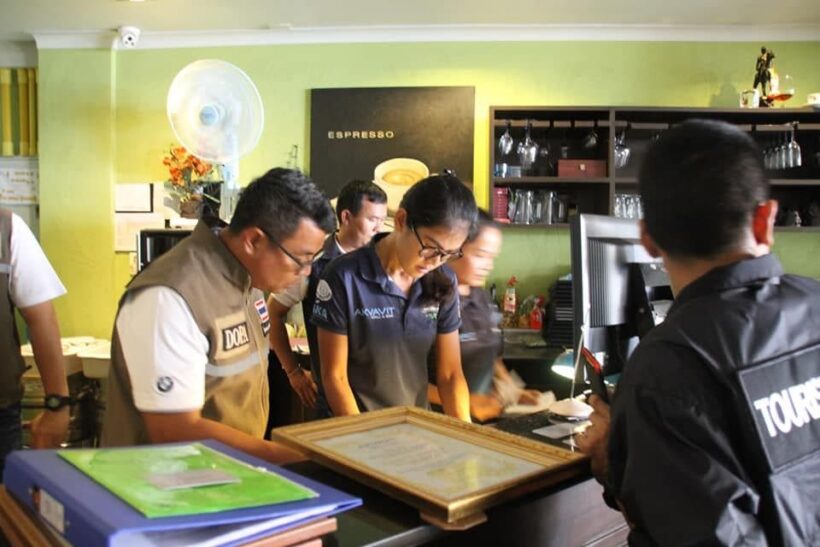 None of the hotels were named in the report (although one of the photos clearly identifies 'Thepat' on the wall).
Arrests were made and prison terms of one year and fines of 20,000 baht could be given, along with fines of 10,000 baht per day, against the owners while the establishments remain unregistered.
People commenting on the story questioned how the establishments could open in the first instance inferring that back-handers would have been made to avoid unwanted attention.
Source: The Thaiger