Pattaya Tourtist Police have arrested a Thai man selling fake luxury watches and allegedly intimidating tourists as he was doing so.
The Tourist Police Bureau report that 26 year old Natthapong "Top'' Phetsanan, a watch vendor in Pattaya, was arrested on Friday near a beach in Chon Buri.
The arrest came after a video clip posted on the "We Love Pattaya" Facebook Page, showing a Thai man berating a foreigner and trying to convince him into buying watches and swearing to allegedly intimidate the tourist. (We refer the vendor to read 'How to win friends and influence people'.)
Pattaya Tourist Police and the local Police, along with Chon Buri Immigration officers arrested the suspect after an investigation.
Natthapong admitted he was the man in the clip. He confessed to having offered to sell fake brand-name watches to a foreigner.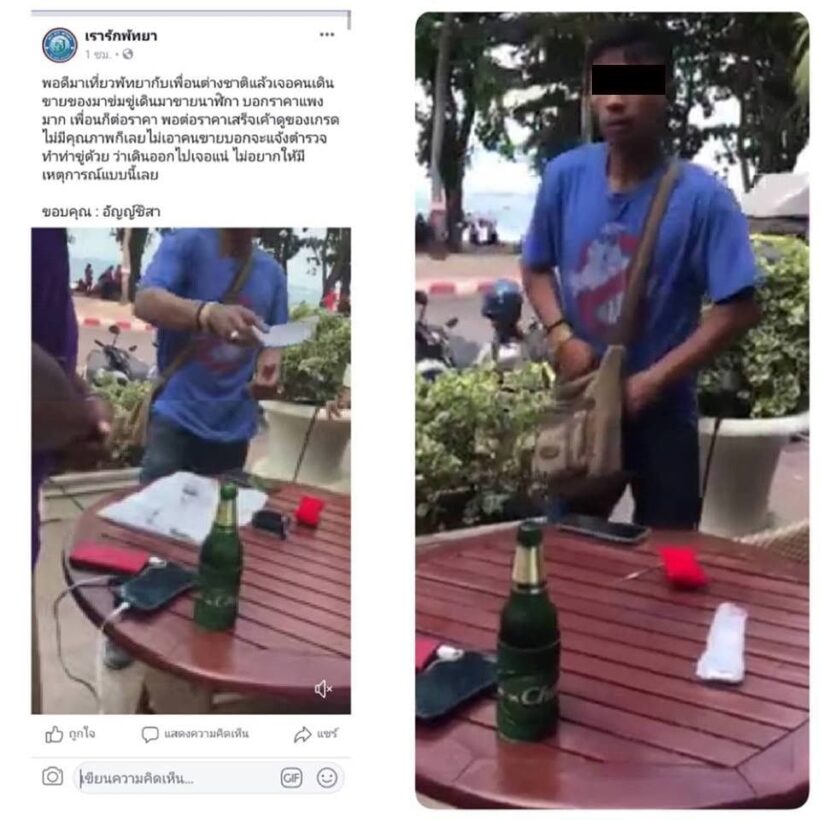 As his best sales pitch and general persuasions failed, he was upset and got involved in a quarrel with the foreigner, as shown in the clip.
Natthapong has been charged with selling or having pirated products in his possession with intent to sell and causing nuisance to another person.
Source: The Thaiger