23 Filipino tourists have escaped serious injury in a tour bus crash in Chumphon early this morning. The bus was travelling from Bangkok to Phuket.
Chumphon rescue workers were notified of the incident on Phetkasem Road, southbound, at 4.30am this morning.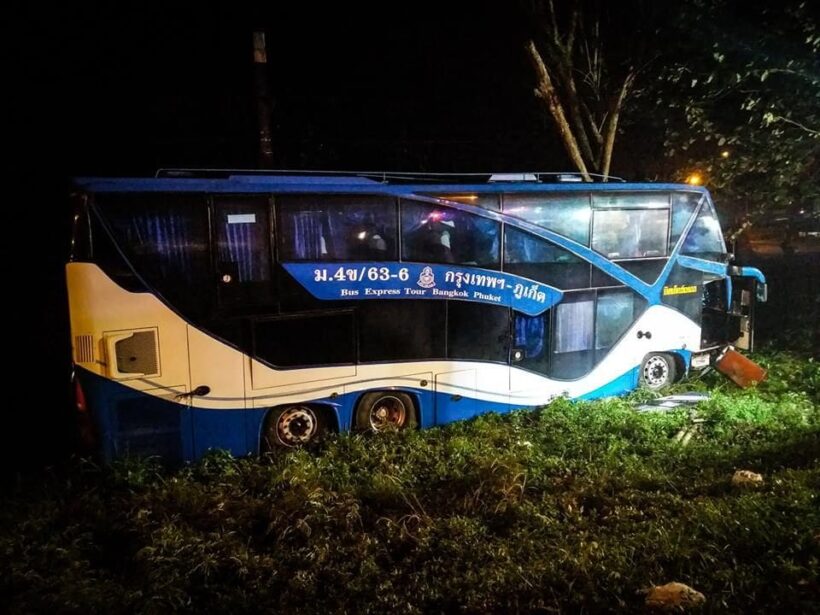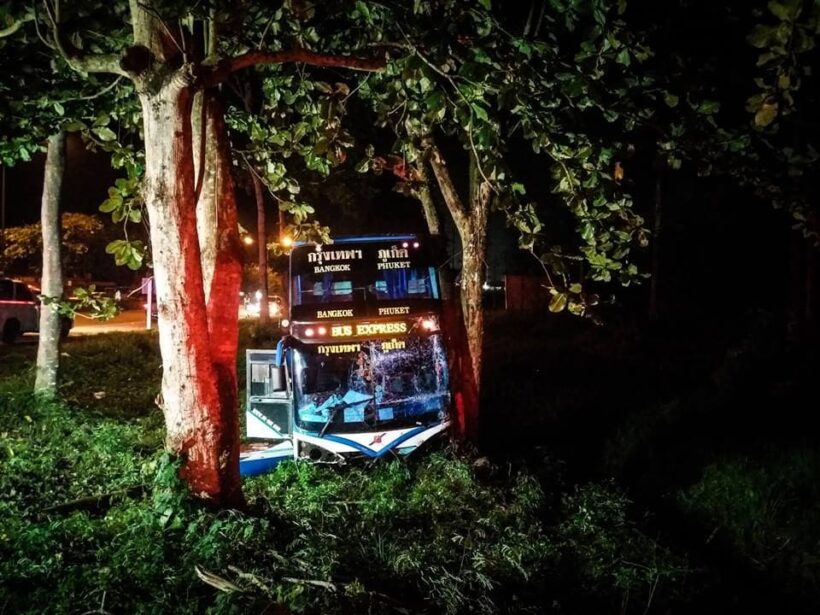 Rescue workers arrived at the scene to find the Bangkok – Phuket tour bus in a ditch off the road.
Rescue workers had to use hydraulic cutters to free the bus driver. He was taken to Chumphon Hospital. 23 Filipino tourist passengers were shaken from the experience but escaped serious injury.
Source: The Thaiger