Bangkokians can rest easy tonight knowing that police have located the pipe-wielding woman who randomly smacked a stranger in the head with a long, blue PVC pipe as she walked to work yesterday morning.
Lumpini Police managed to track down the attacker last night, who was reportedly still wandering the streets aimlessly wearing the same outfit she wore during the morning attack, according to road and traffic news site JS100.
The attack occurred at about 8am, when the 27-year-old victim said she was walking to work along Sukhumvit road in the capital's Wattana district — oblivious to outside distractions as she had her headphones in — when she suddenly felt a sharp blow to her head, reported Manager.
After being taken to the station and interrogated, the attacker was identified as a 28-year-old Kanchanaburi native named Rudi, according to Col. Akarawuth Thanirat of the Lumpini Police.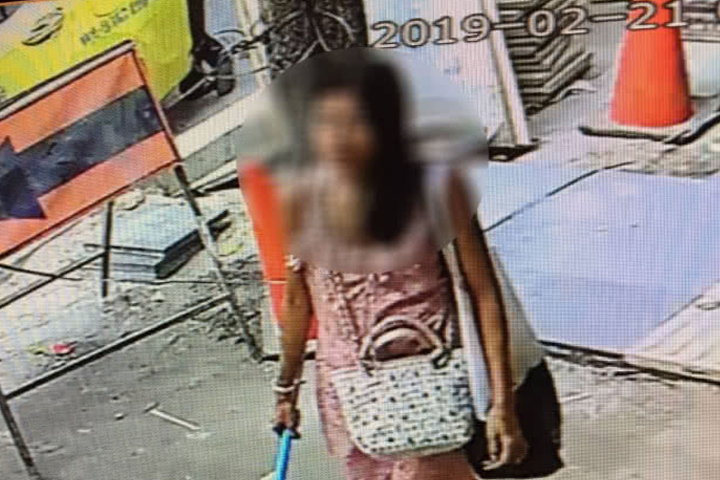 The woman, whose family name has not been revealed, has no history of mental illness, he said, though Thanirat said the interrogation was marked by stretches of silence and that she was at times incoherent.
Rudi, who claimed to be suffering from stress due to recently losing a job, told police the alleged head smashing had been an act of self-defense, as she believed the victim was going to attack her first.
That claim was denied by the victim, who declined to press charges as she'd suffered only minor injuries.
Police contacted a cousin to pick Rudi up the station and suggested she be taken for a consultation with a doctor immediately. That will ostensibly take place in her home province of Kanchanaburi.
Source: Coconuts