A truck carrying an excavator accidentally pulled down an electricity pole in Bangkok this morning (Wednesday).
The Nation reports that the truck , with an excavator loaded on its tray, got tangled on above-ground wires causing them to fall on top of the truck as well as two parked cars nearby.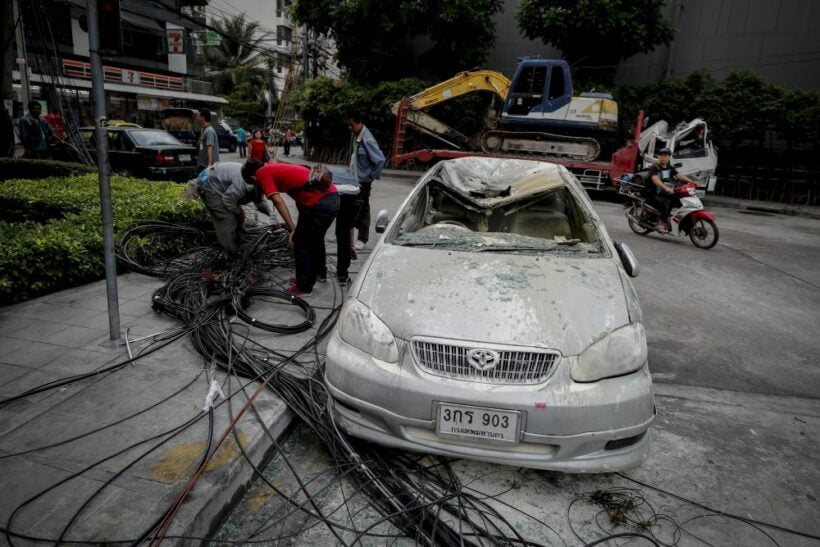 The accident, where no one was injured, disrupted electricity and internet services in the neighborhood for several hours.
Electricity networks in many parts of Bangkok's run above ground together with telephone and internet cables, meaning that any accidents concerning electricity poles usually disrupt more than one service.
Source: The Thaiger