PHANG NGA Fire destroyed the Moken Village on Mu Koh Surin in Phang Nga at 8pm Sunday. No deaths or injuries reported at this stage.PHOTO/VIDEO: Saranyu Hassanai

Posted by The Thaiger on Sunday, 3 February 2019
A fire has destroyed a Morgan Village (sea gypsies village) on Mu Koh Surin in Phang Nga last night.
Around 8pm last night a fire started which engulfed the Morgan Village on Mu Koh Surain National Park in Phang Nga.
Mu Koh Surin National Park officials, Navy officers and locals helped to bring the fire under control.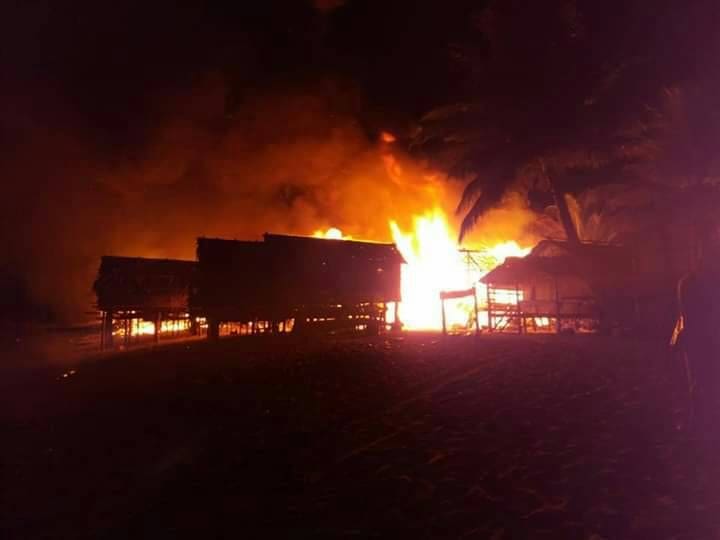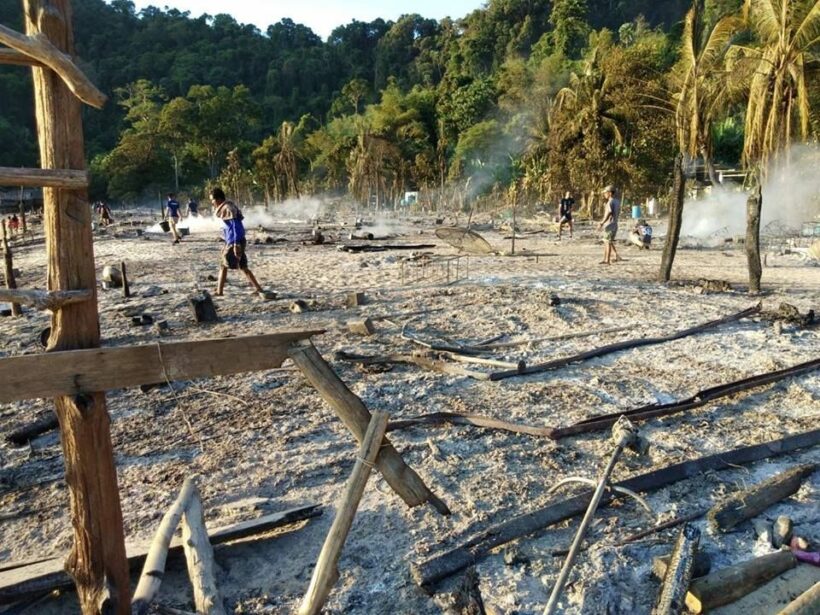 About 67 houses were destroyed while about 18 houses managed to avoid any damage. No deaths or injuries were reported. People were evacuated to a safe place as the blaze spread.
At this stage it is believed that the fire started from the explosion of a boat engine. Houses were constructed from wood and dried leaves and had been constructed near each other. At that time of the fire there was also strong easterly winds.
Police are continuing their investigation.
Source: The Thaiger